Liver Reboot™ Information
9 Synergistic Liver Support Ingredients

60 Vegetarian Friendly Capsules

30-Day Supply

Lifetime 100% Satisfaction Guarantee
Directions:
For adults, take two (2) vegetarian capsule once per day, preferably with a meal. Otherwise take as directed by your health care professional.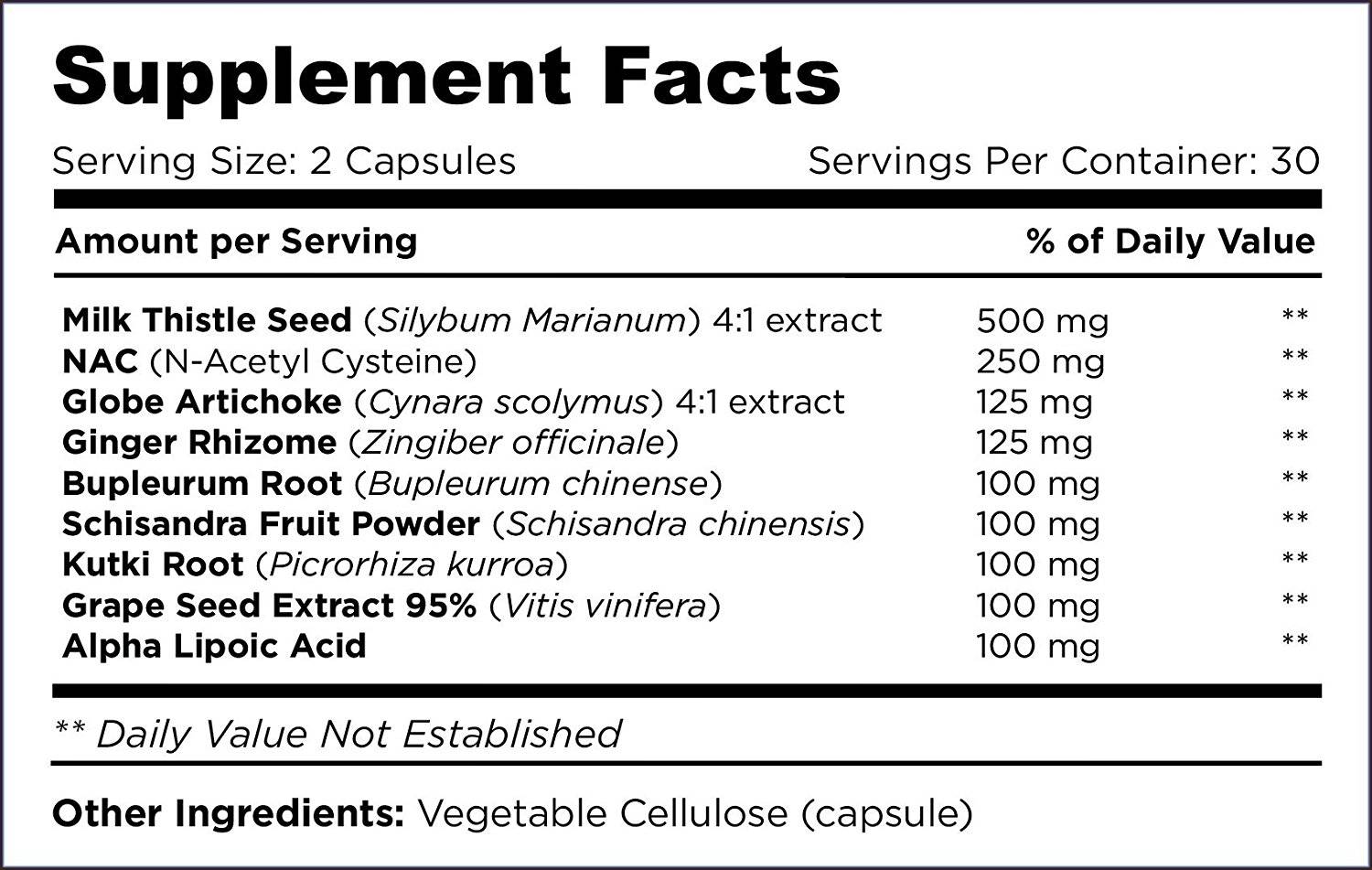 Liver Cleanse, Detox & Daily Support

CLEANSE, DETOX, AND SUPPORT YOUR LIVER – Liver Reboot is a one-of-a-kind liver support, detox, and cleanse supplement featuring 9 ingredients which work synergistically to support your liver and gallbladder. Backed by Ayurvedic and Traditional Chinese Medicine (TCM), as well as western science, Liver Reboot is designed for natural, effective, yet gentle detoxification with maximum absorption and bioavailability.


MILK THISTLE, ARTICHOKE, N-ACETYL-CYSTEINE (NAC) – Liver Reboot features 9 powerful ingredients, including milk thistle (Silybum marianum), the #1 herbal supplement with proven liver support liver health. Globe Artichoke extract has been shown to increase bile production and support the gallbladder. N-Acetyl-Cysteine (NAC) helps support healthy liver function and is essential in the body's production of glutathione, a key antioxidant that helps the body fight free radicals.†


ALPHA LIPOIC ACID, SCHISANDRA, BUPLEURUM ROOT – Bupleurum root's traditional role as a liver tonic has been substantiated by decades of clinical research, particularly in Traditional Chinese Medicine. Alpha-Lipoic Acid is a vital nutrient for the liver because it plays a key role in removing toxins and byproducts of fat metabolism. Superfruit Schisandra (Schisandra chinensis) works to help promote immune function.†


GRAPE SEED EXTRACT, GINGER RHIZOME, KUTKI ROOT – Grape Seed extract is a powerful antioxidant. A recent study found that it provided significantly better protection from free radicals than vitamins C and E. Ginger rhizome aids digestion, and helps to cleanse the build-up of waste and toxins in the liver. Ayurvedic herb Kutki Root (Picrorhiza kurroa) is well known as a herb that not only helps to protect and heal the liver, but also may prevent liver toxicity by neutralizing harmful biochemical changes in the liver caused by many toxic agents, and even improves the flow of bile.†


HANGOVER SUPPORT – Liver Reboot has been specifically formulated for liver support, and to help prevent hangover symptoms. Hangovers are mostly caused by toxins from alcohol building up in your body. Liver Reboot is a natural blend of herbs, antioxidants and amino acids that work together to help your body eliminate these toxins, all without caffeine or painkillers which can put extra strain on your liver.†
OmniBiotics Liver Reboot™



An advanced blend of 9 liver detox ingredients proven to work together to
support renewed liver health.
3 in 1 Liver Cleanse, Detox & Support
Liver Reboot™ is a one-of-a-kind liver detox and cleanse supplement that features a synergetic, 9 ingredient liver and gallbladder support formula.

9 Powerful Liver Detox Extracts & Amino Acids
Globe artichoke extract, bupleurum root, milk thistle and N-Acetyl-Cysteine are among this formula's 9 liver supporting extracts and amino acids.

Liver Reboot's natural blend of herbs, antioxidants and amino acids work synergistically to help your body eliminate toxins, all without caffeine or painkillers which can put extra strain on your liver.
Liver Reboot isn't just great for the liver, it also doubles as a comprehensive gallbladder support formula. Before you give up on your gallbladder, give Liver Reboot a try!

365-Day 100% Satisfaction Guarantee!
We're so confident you will love our liver cleanse and liver support supplement, we offer a 365-Day 100% Money-Back Satisfaction Guarantee!

A truly next-generation silymarin milk thistle supplement ideal for any liver cleanse or detoxification regimen.
What Our

Customers

Say
See why over 100,000 people choose OmniBiotics
Become a VIP
Get exclusive discounts
OmniBiotics VIP members receive exclusive discounts, offers, and health tips. We never share your email, and the best part is: it's free!