Ultimate Vitamin C 2000 mg with Full Servings of Zinc, Elderberry, & Vitamin D3
with Elderberry, Zinc, & Vitamin D3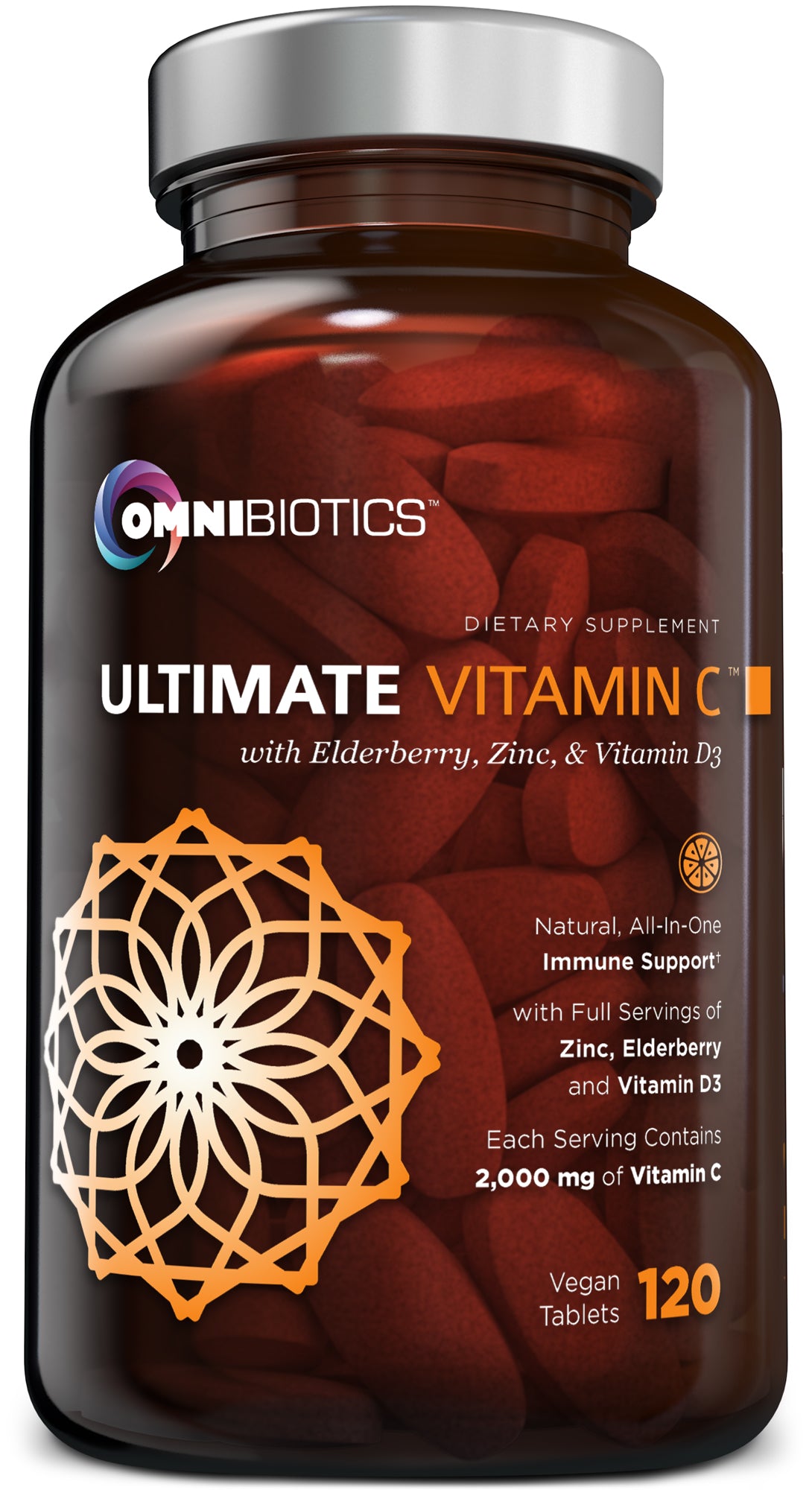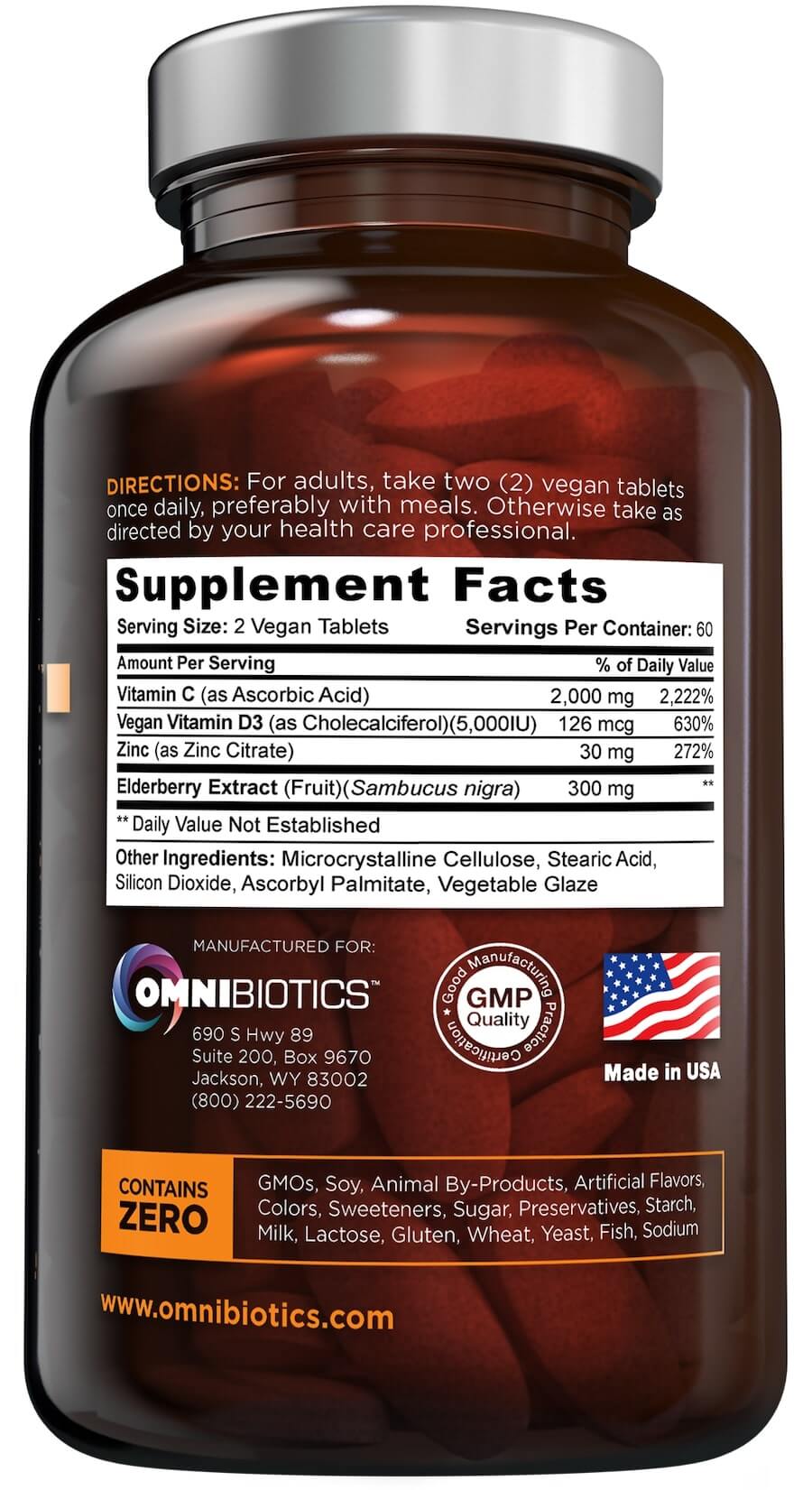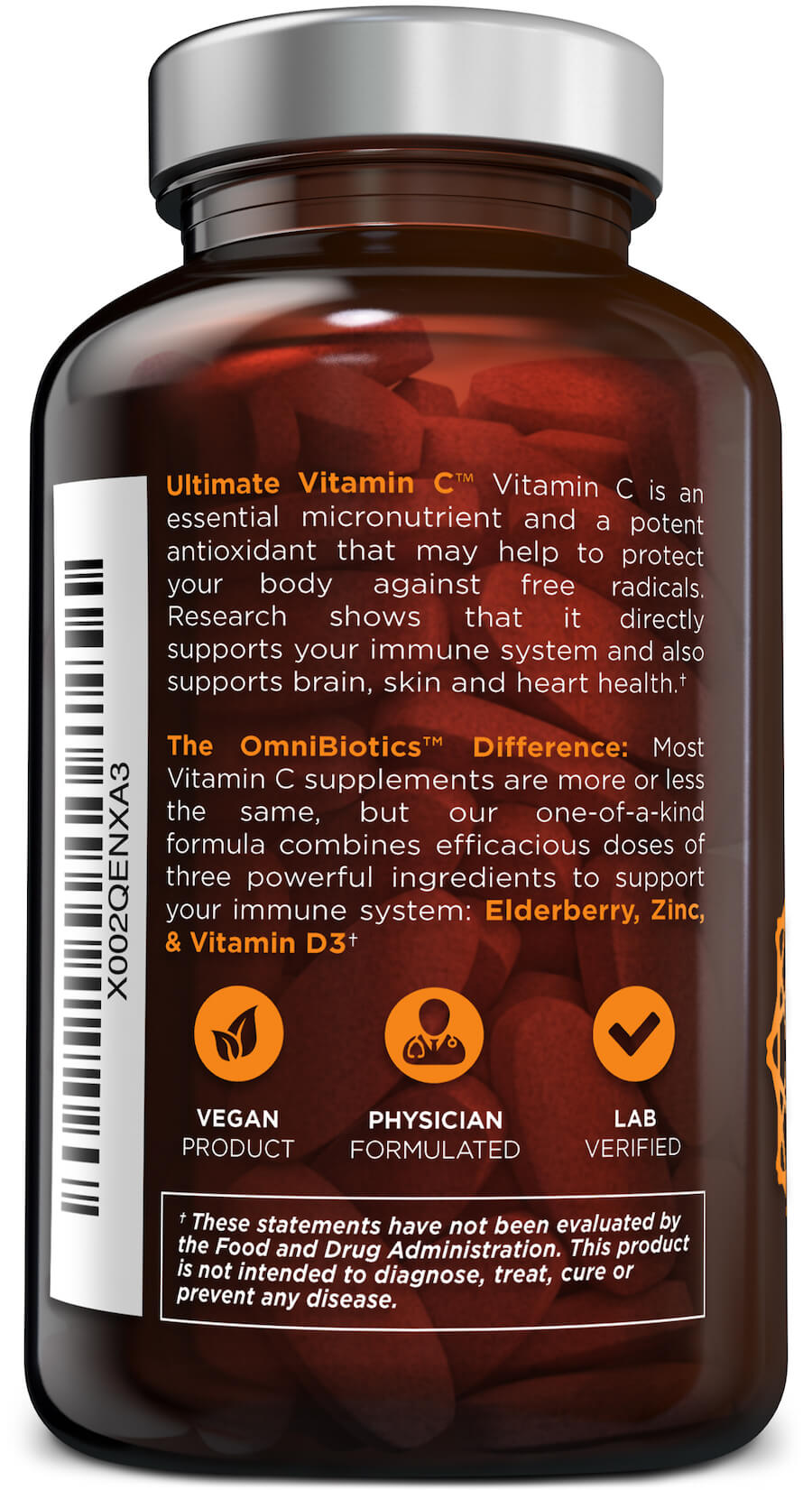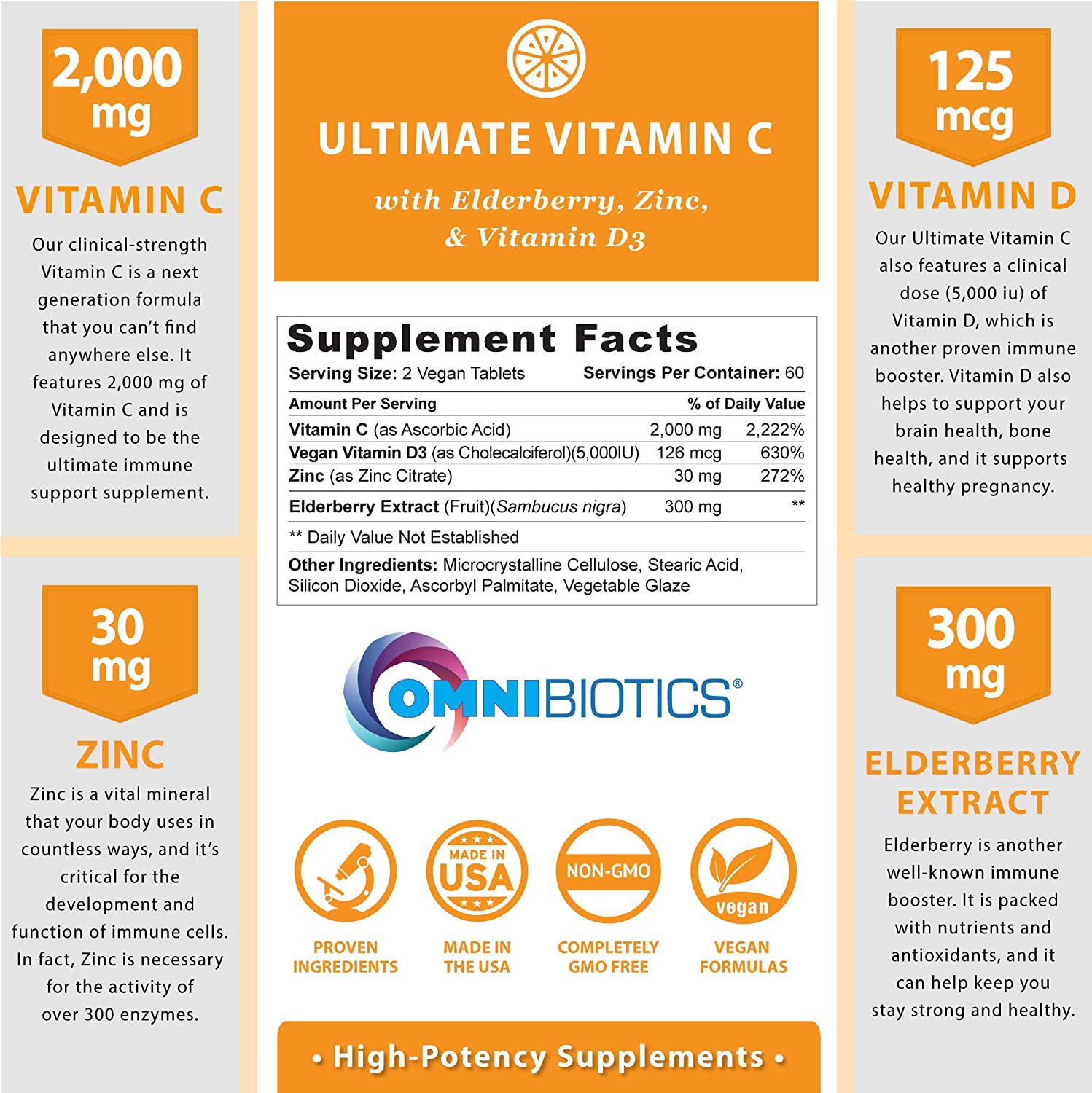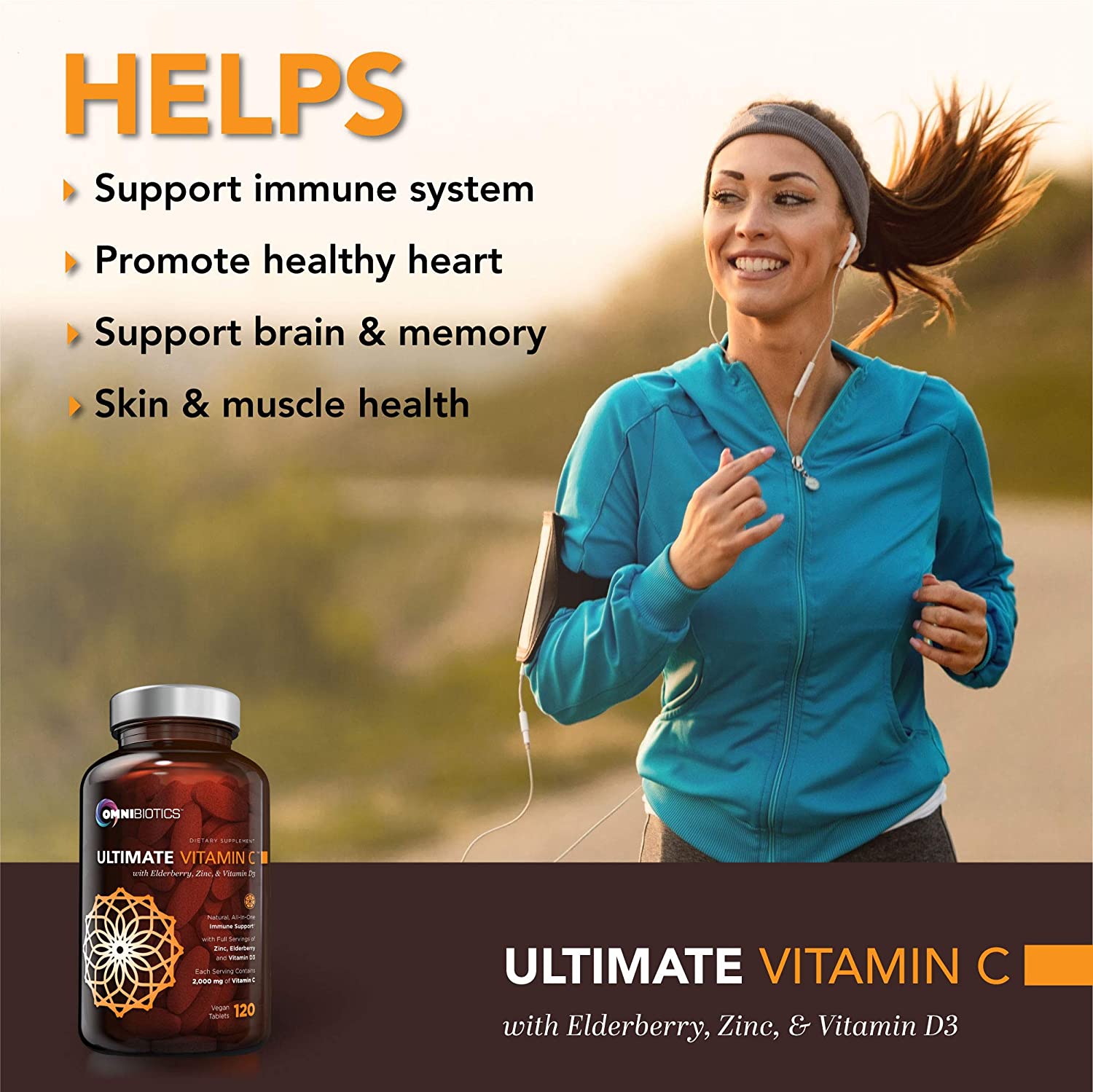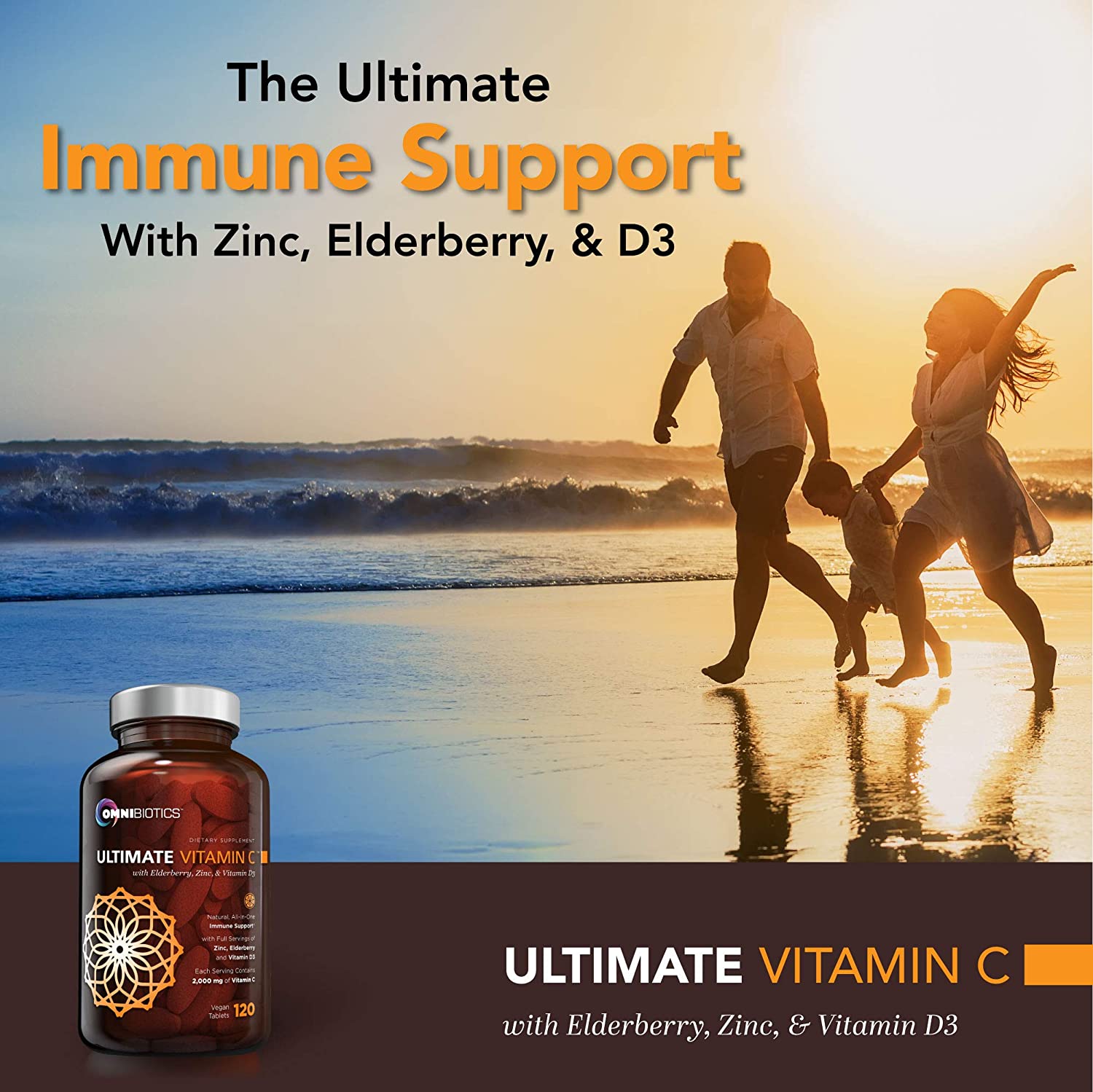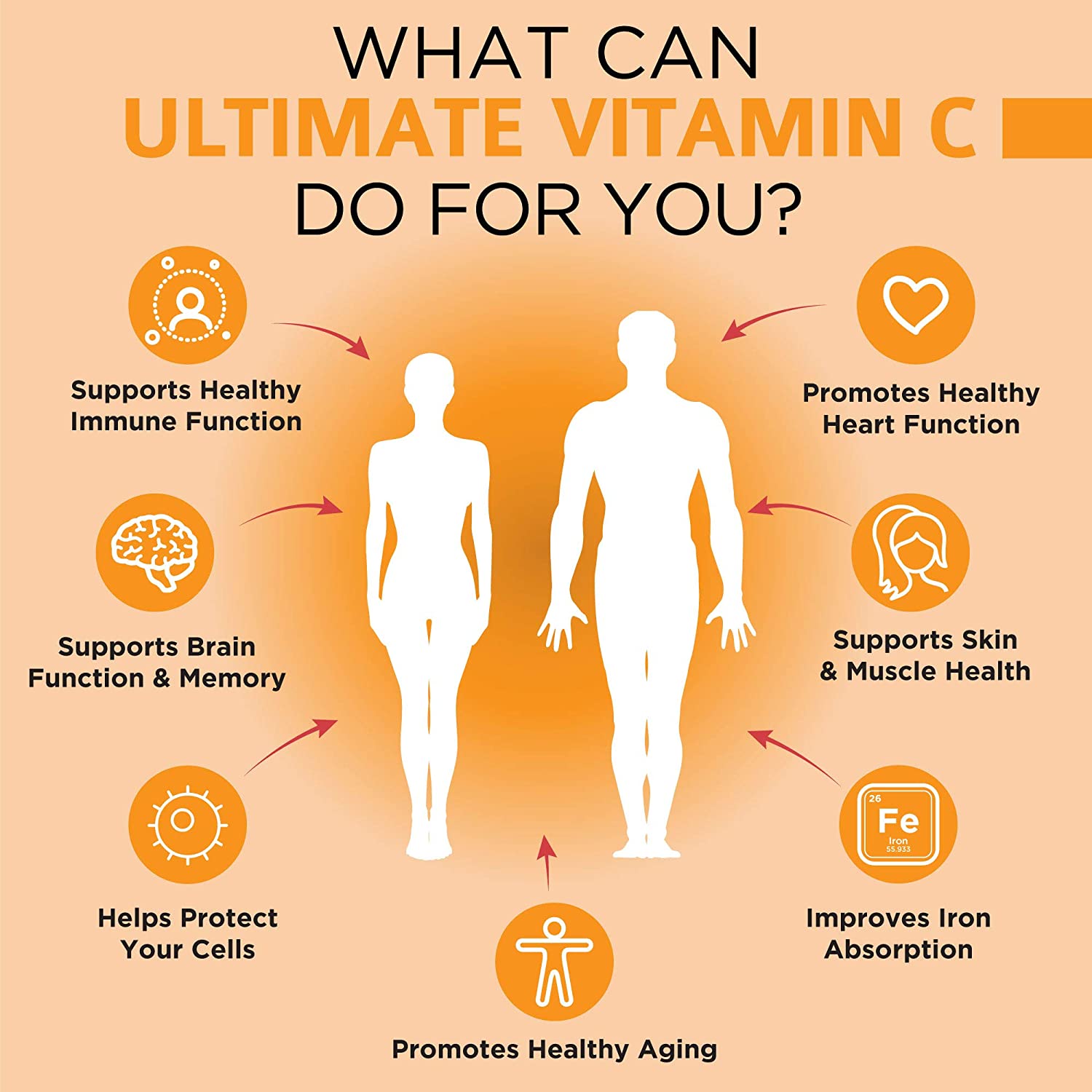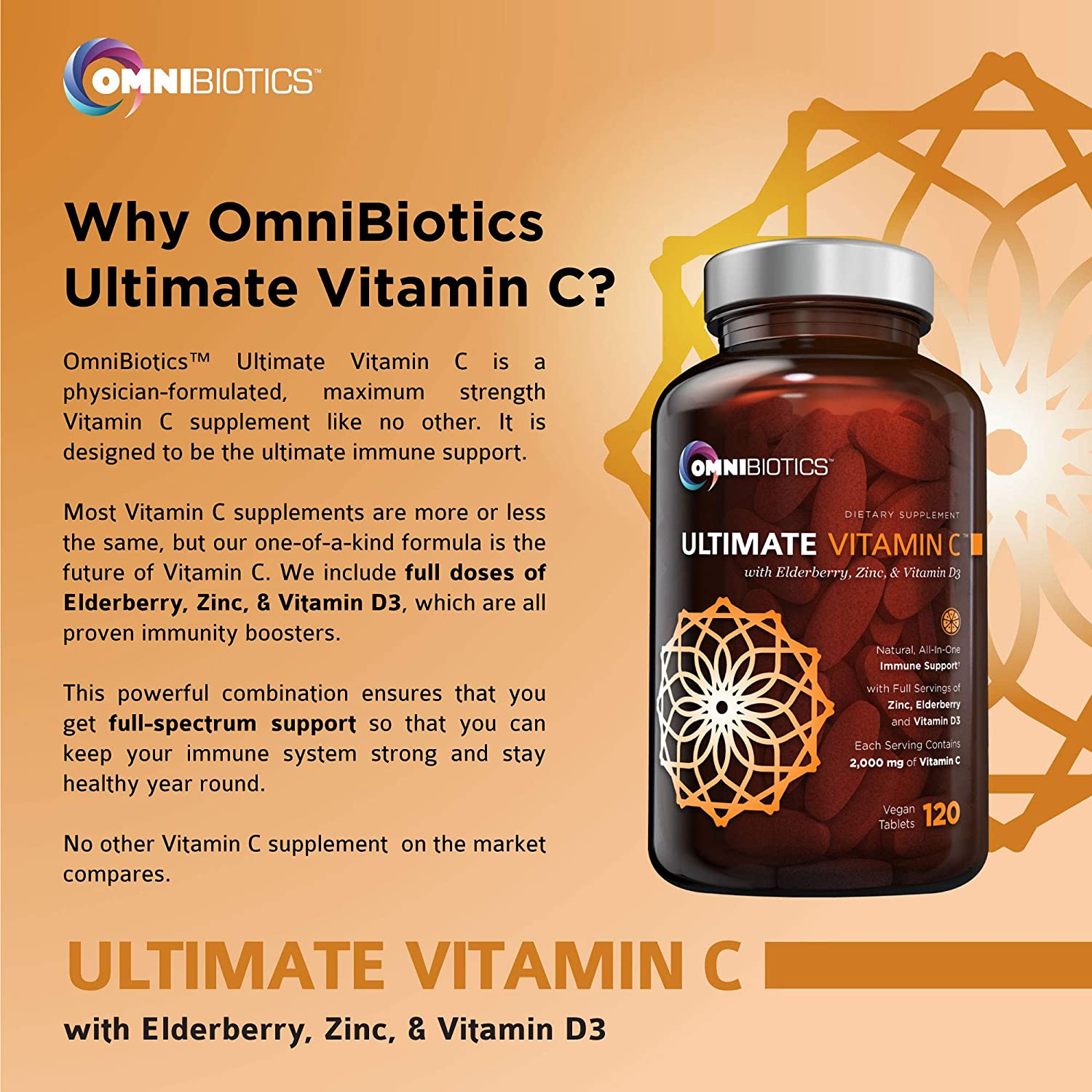 Ultimate Vitamin C 2000 mg with Full Servings of Zinc, Elderberry, & Vitamin D3
with Elderberry, Zinc, & Vitamin D3


---
Free Expedited Shipping on All Orders Over $30
THE ULTIMATE IMMUNITY BOOST – Our Vitamin C is a next-generation formula that you can't find anywhere else. In addition to Vitamin C, you get full servings of Elderberry, Zinc, and Vitamin D3, all of which are proven immunity boosters. Usually you would have to take 4 separate supplements to get all of this. Now, you can conveniently get it all in one supercharged immunity-boosting capsule.†
PROTECT YOUR CELLS – Antioxidants help reduce the damaging effects of free radicals that cause aging and disease. The Ultimate Vitamin C provides you with the daily antioxidant action you need to stay strong and healthy as you age. Protect your cells and keep them thriving through every season.†
FAR REACHING HEALTH BENEFITS – The benefits of Vitamin C extend far beyond your immune system. Vitamin C can help support healthy brain function, cognition, and memory. In addition, it can help support your heart health and blood circulation. Research also shows that it helps increase absorption of calcium & iron.†
A HIDDEN BENEFIT – Vitamin C helps increase collagen production in your body. Collagen is an essential protein for the health of your skin, muscles, joints, tendons, and ligaments. By taking Vitamin C regularly, you can help support your skin and all of these connective tissues to keep them strong and healthy.†
UNPARALLELED QUALITY – As with all of our supplements, we developed the Ultimate Vitamin C hand-in-hand with our in-house MD to ensure maximum purity and potency. It is 100% natural and free of: gluten, soy, nuts, dairy, sugar, animal by-products, artificial ingredients, chemicals, preservatives and fillers. All manufacturing is done within the USA in a NSF-certified, FDA-registered, cGMP facility. You get pure, high quality ingredients and nothing else. †
OmniBiotics Ultimate Vitamin C
Comprehensive Immue Support
Vitamin C, Zinc, Elderberry, and Vitamin D combine to give you unparalleled immune support.

High Potency, All-in-One Support
OmniBiotics Ultimate Vitamin C combines full doses of Vitamin C, Zinc, Elderberry, and Vitamin D to give you immune support like never before.

Supports Healthy Brain Function
Vitamin C is crucial to cognitive performance. You brain actually has higher concentrations of Vitamin C than those in the rest of your body.

Promotes Healthy Skin
Vitamin C helps protect your skin cells from the damaging effects of free radicals. It also has a hydrating affect on your skin and allows it to better retain moisture.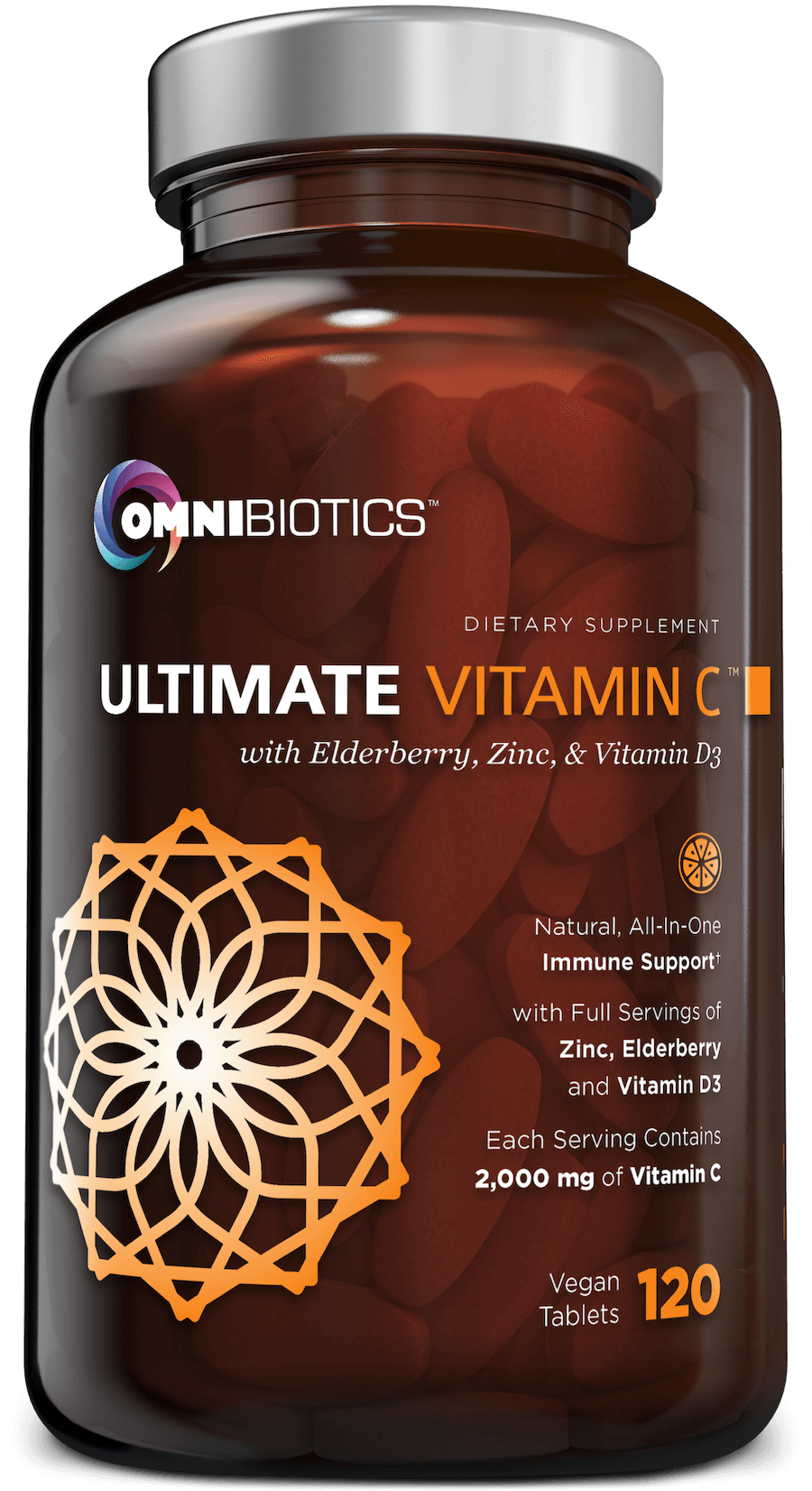 Helps Improve Iron Absorption
This benefit is especially useful for people who don't eat meat, as meat is a major source of iron. Iron is an essential nutrient, and it's necessary for making red blood cells and transporting oxygen throughout your body.

No Binders, Chemicals, or Additives
Our clinical-strength Ultimate Vitamin C is 100% natural and free of: gluten, soy, nuts, dairy, sugar, animal by-products, artificial ingredients, chemicals, preservatives and fillers.

365-Day 100% Satisfaction Guarantee
We're so sure that you will love our Organic Milk Thistle that we offer a no-questions-asked 365-Day 100% Satisfaction Guarantee!
What Our
Customers

Say
See why over 100,000 people choose OmniBiotics
Become a VIP
Get exclusive discounts
OmniBiotics VIP members receive exclusive discounts, offers, and health tips. We never share your email, and the best part is: it's free!