B-Complex Pro
With Methyl B12 & Methyl Folate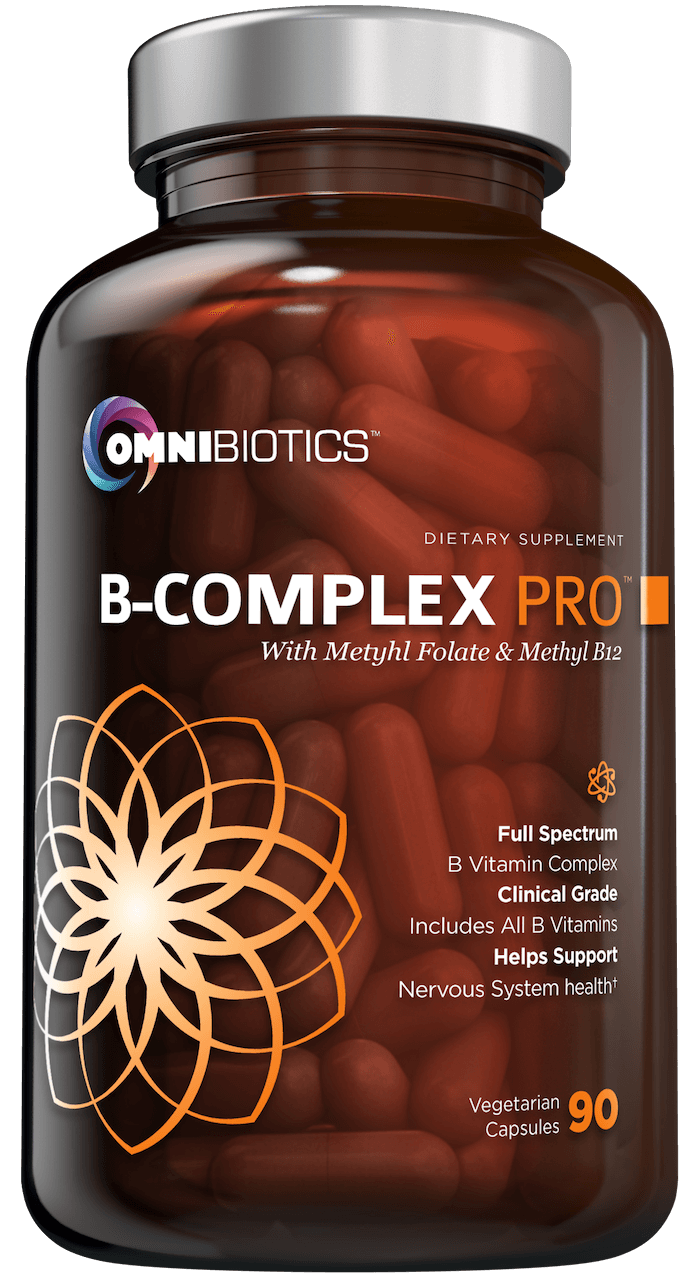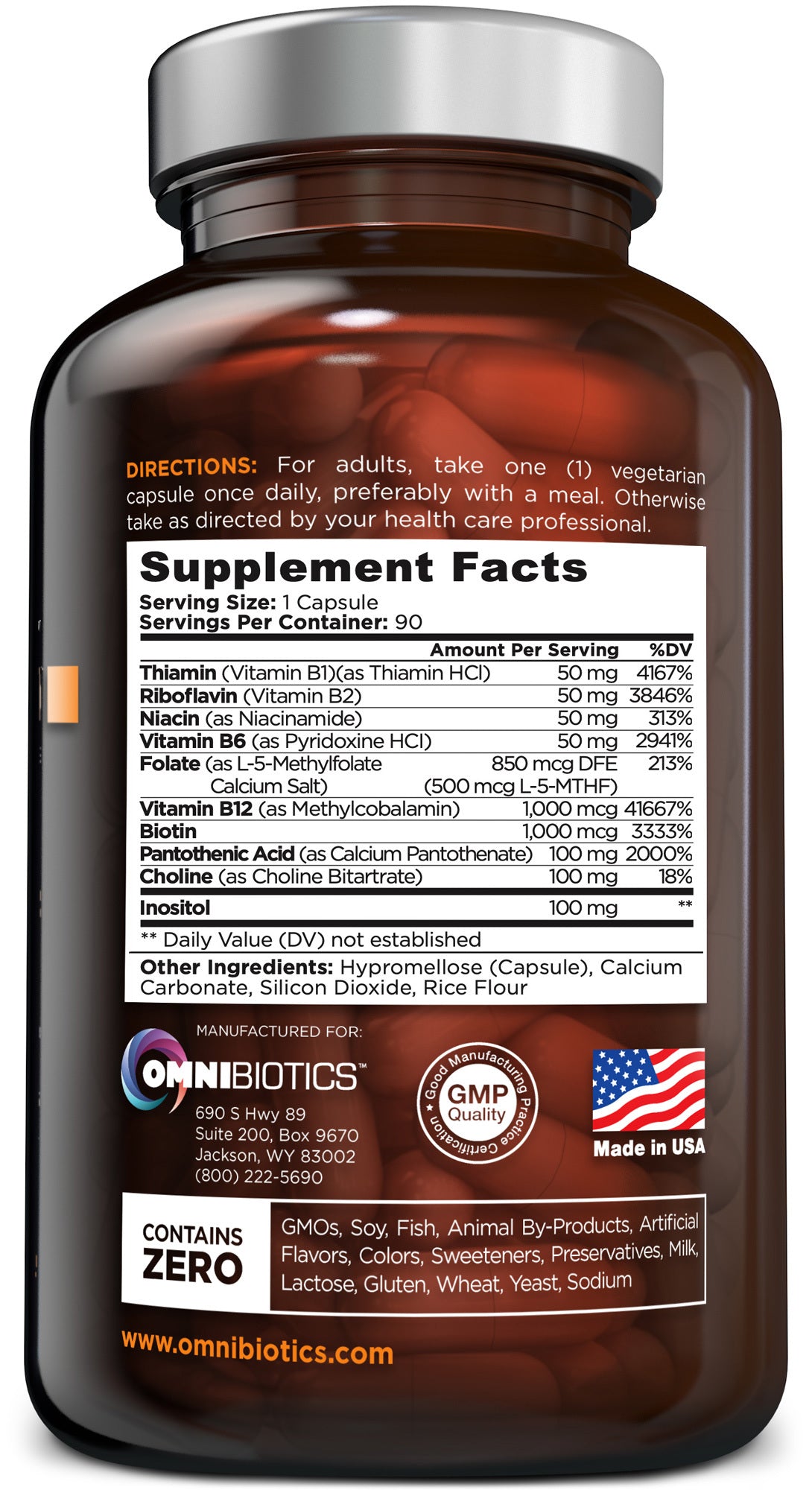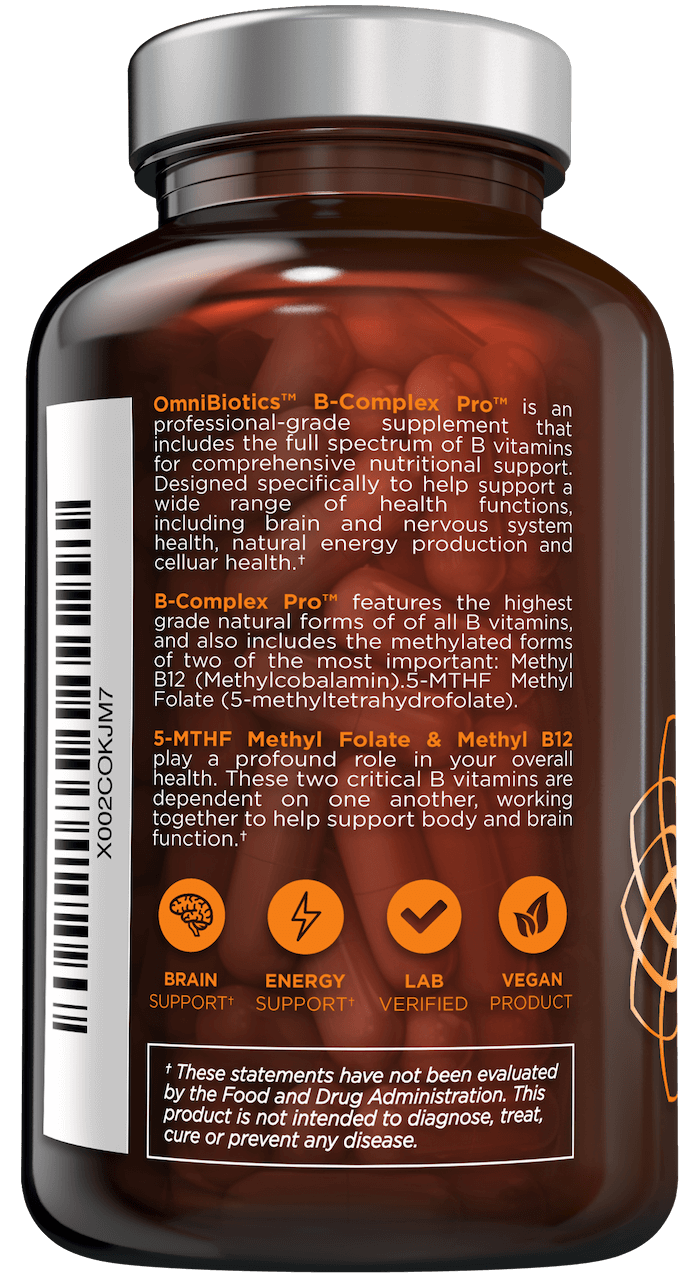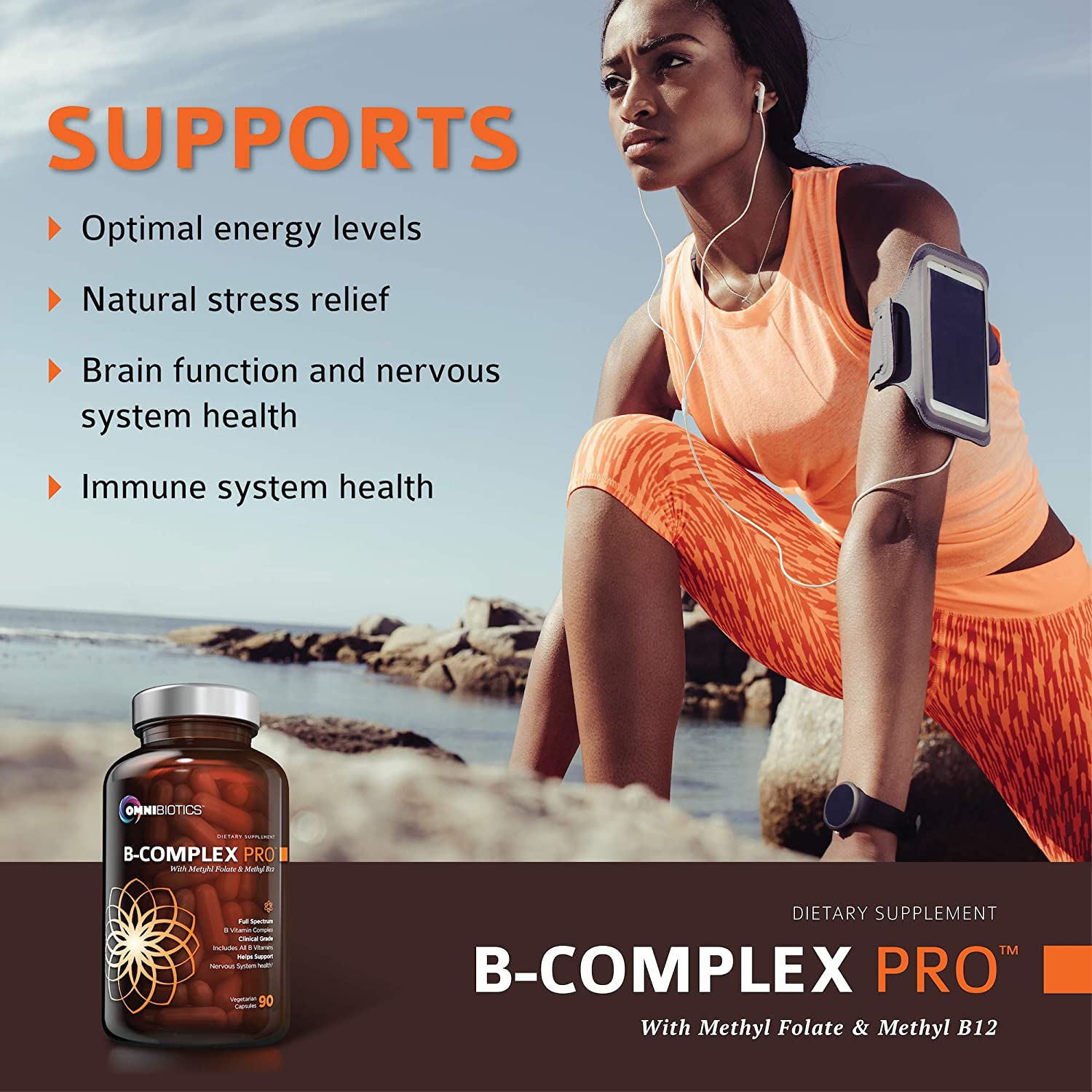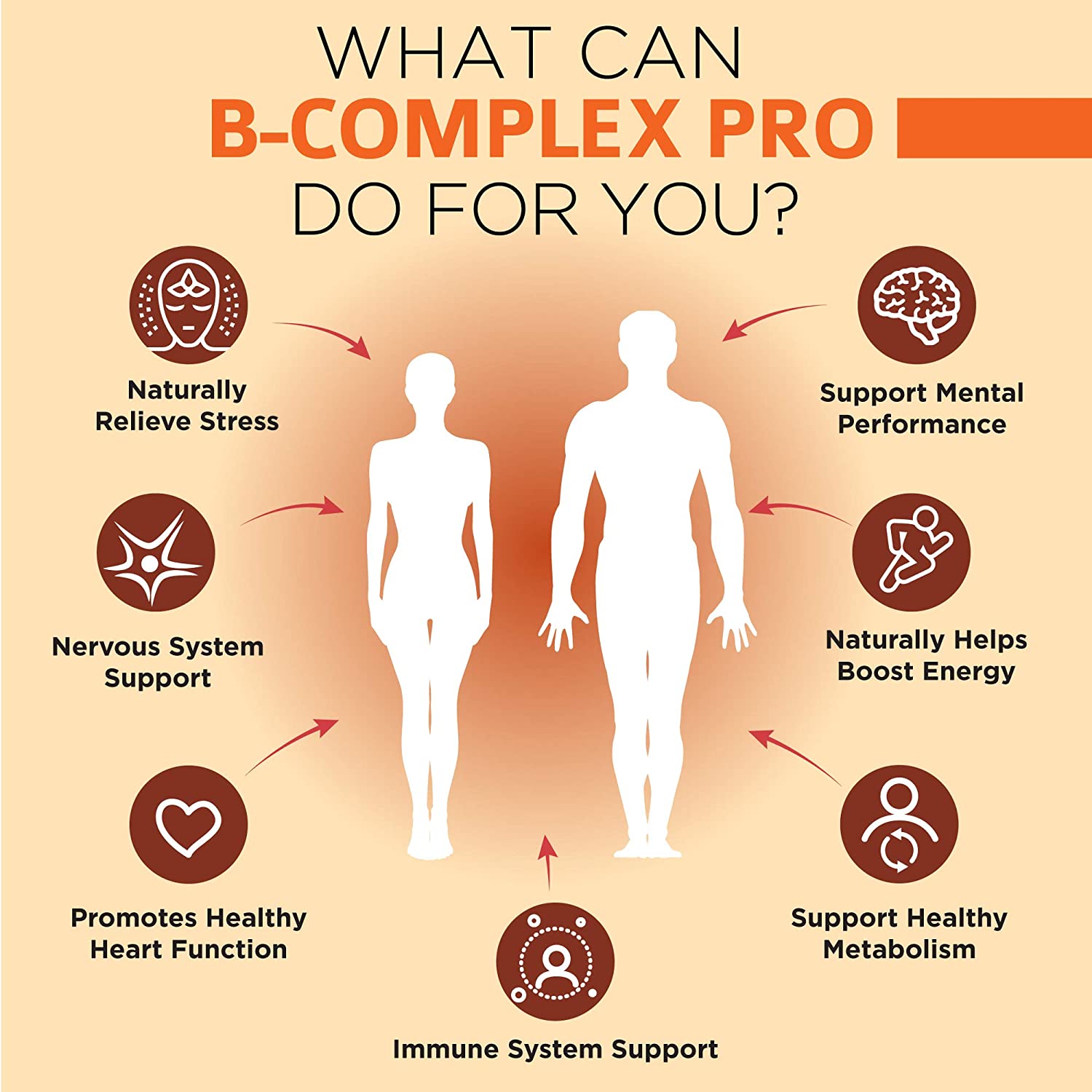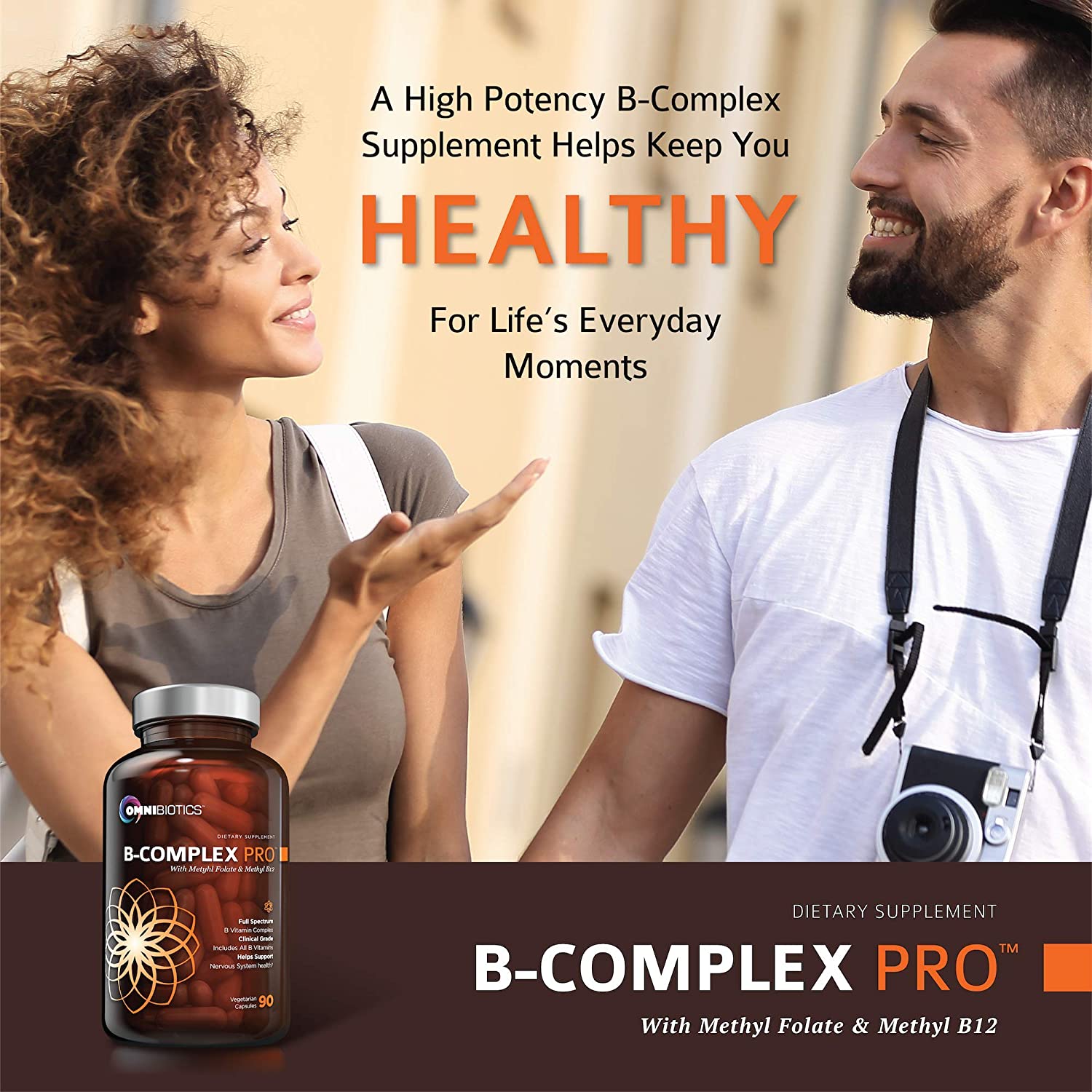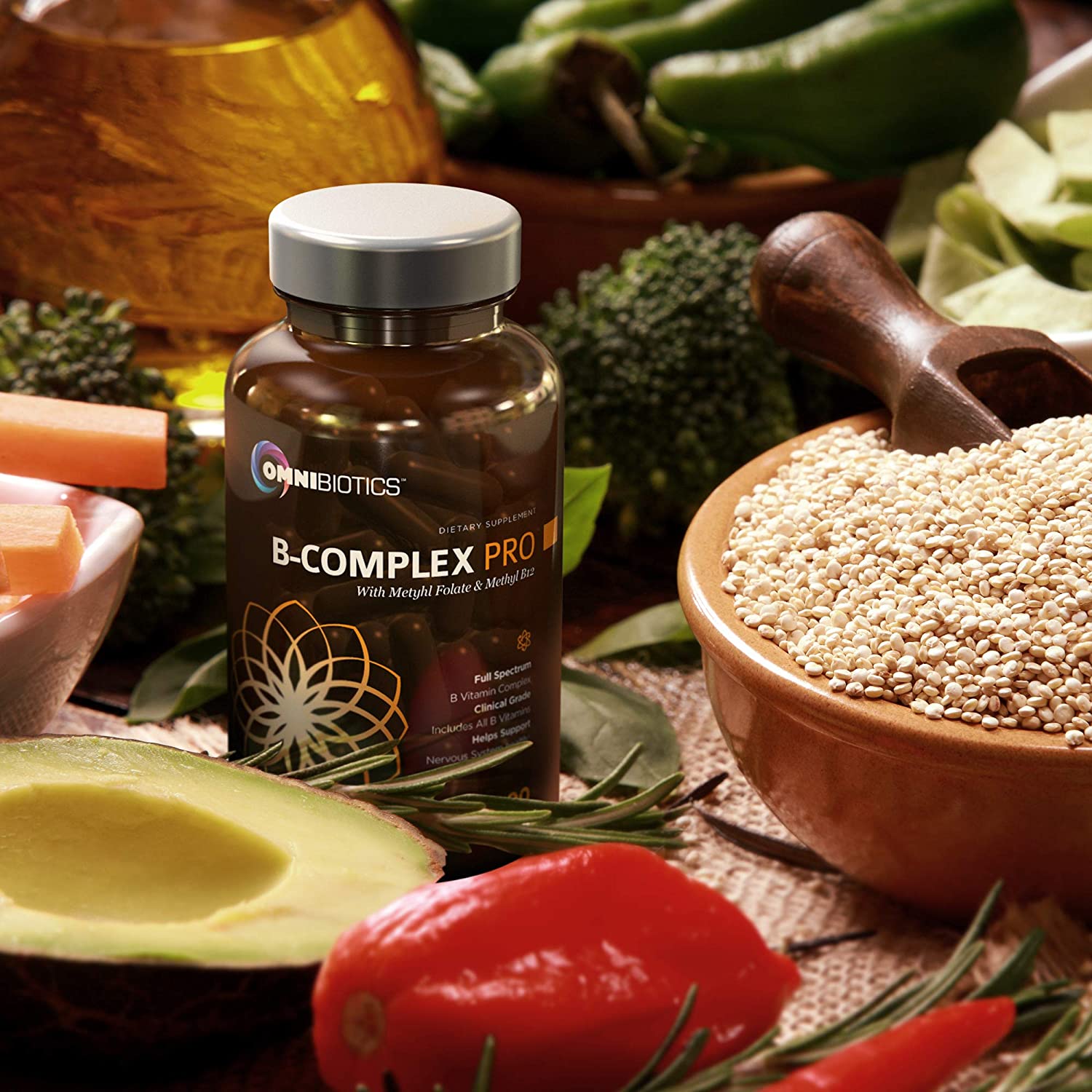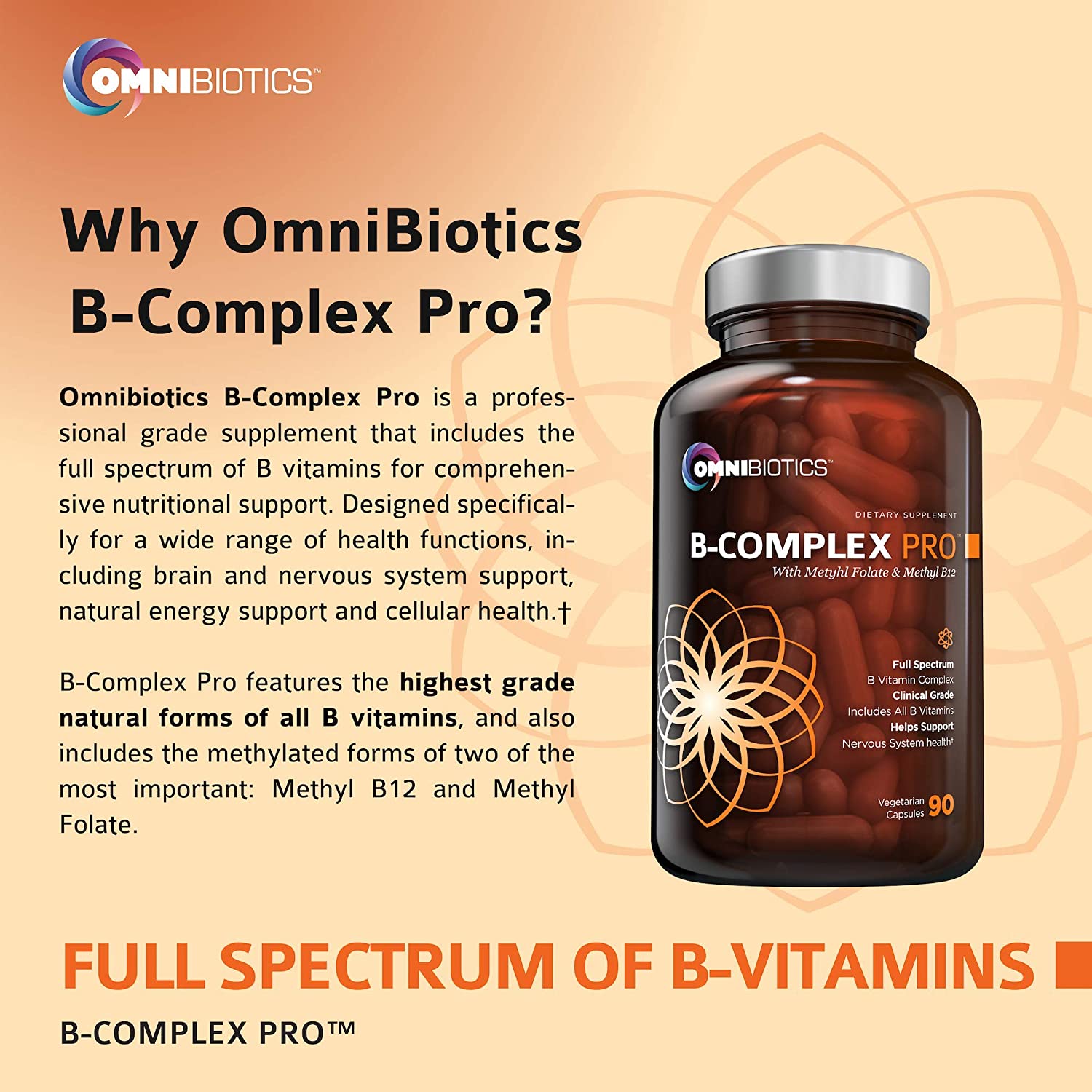 B-Complex Pro
With Methyl B12 & Methyl Folate


---
Free Expedited Shipping on All Orders Over $30
HIGH-POTENCY METHYLATED B-COMPLEX VITAMINS – OmniBiotics B-Complex PRO is an advanced, full-spectrum B-complex formula with every essential B Vitamin in one capsule. B-Complex PRO also includes high doses of Methyl B12 & L-5 MTFH Methyl Folate to help support mental and physical energy, blood health, heart health, immune system health, and a healthy stress response.†
BOOST ENERGY & RELIEVE STRESS – B vitamins are scientifically proven to support your metabolism and energy production. They help turn carbohydrates into energy, break down fats and proteins, and support muscles in the GI tract. Use OmniBiotics super B-Complex PRO to naturally boost and maintain energy throughout the day and to relieve stress naturally.†
SUPPORT NERVOUS SYSTEM & BRAIN FUNCTION – B vitamins are also necessary for healthy functioning of the nervous system and may be the most important nutritional factor for healthy nerve cells. Because of this, B Vitamins are important at all ages for (cellular) growth and protection. They promote healthy neurotransmitter function in the brain and increase mental performance, providing a general feeling of vitality.†
DON'T BE DEFICIENT – B vitamin deficiency can lead to a wide range of negative side effects in the brain and body. Because B vitamins are water-soluble, the body is not very efficient at storing them for a long period of time, leaving you at risk for B Vitamin deficiencies, especially if you are vegetarian or vegan. B-Complex PRO contains the most bioavailable forms of B vitamins for enhanced absorption to ensure that you are giving your body the essential B vitamins that it needs.†
100% NATURAL, NON-GMO, NO BINDERS or ADDITIVES – Our high-potency B Complex is a 100% natural powder, free of: gluten, soy, nuts, dairy, sugar, animal by-products, artificial ingredients, chemicals, preservatives and fillers. You get pure, high quality ingredients and nothing else. All manufacturing is done within the USA in a NSF-certified, FDA-registered, cGMP facility.†
OmniBiotics Vitamin B-Complex Pro
Your Mind and Body Will Thank You
An advanced Vitamin B Complex supplement containing all essential B vitamins to support mental performance, relieve stress, and maintain high energy levels throughout the day

High Potency Complex
B-complex Pro is a full-spectrum formula with Methyl B12, Methyl Folate, and all B-vitamins (B1, B2, B3, B5, B6, B7, B8, B9, B12)



Improve Brain Function
B vitamins promote healthy neurotransmitter function in the brain and can help to increase mental performance. This can also provide a general feeling of vitality.



Nervous System Support
B vitamins are also necessary for healthy functioning of the nervous system and may be the most important nutritional factor for healthy nerve cells.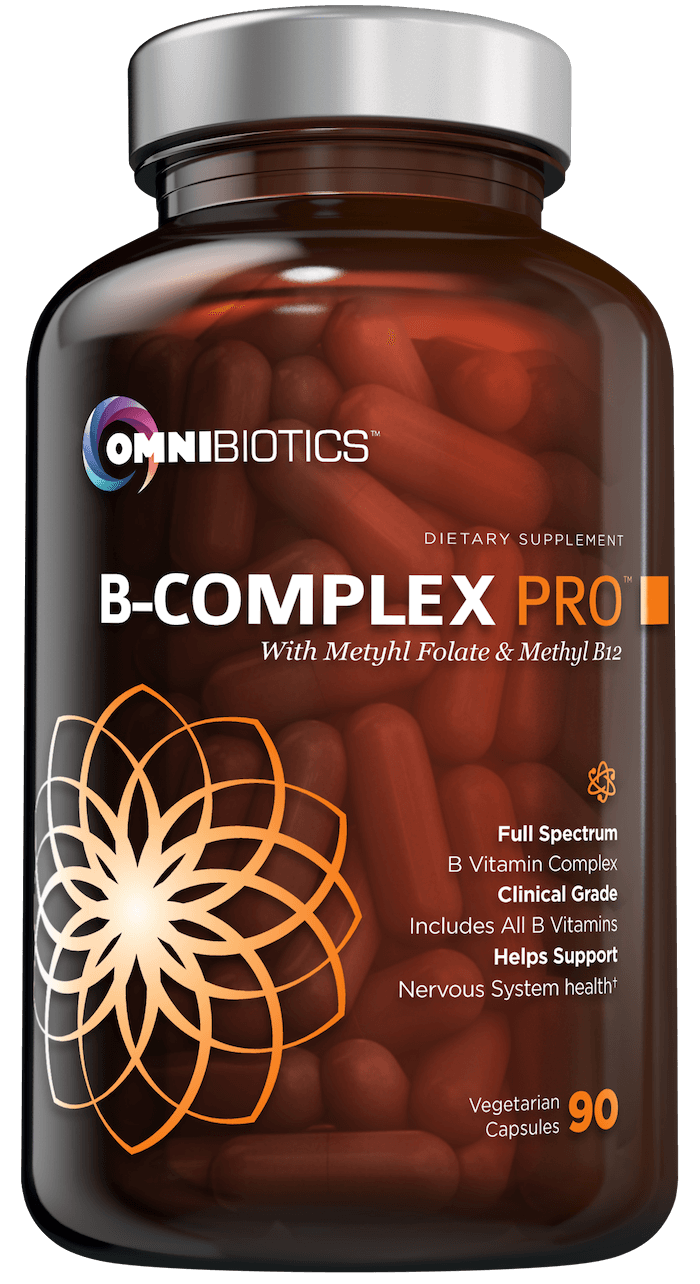 Stress Relief & Energy Support
B vitamins are scientifically proven to support your metabolism and energy production.



Avoid Deficiency-Related Problems
Support your entire body mind with our vitamin b-complex and avoid and negative health issues that can arise when deficient in vitamin B.



365-Day 100% Satisfaction Guarantee!
We're so confident you will love our vitamin B-complex supplement, we offer a 365-Day 100% Money-Back Satisfaction Guarantee!
Become a VIP
Get exclusive discounts
OmniBiotics VIP members receive exclusive discounts, offers, and health tips. We never share your email, and the best part is: it's free!